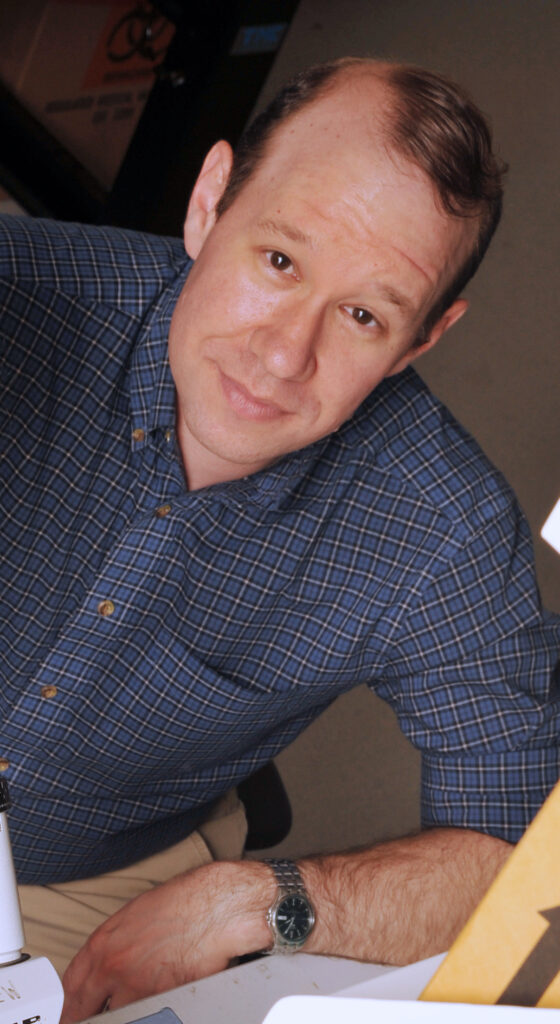 Christopher J. Potter
Principal Investigator
AKA: Chris
Birthplace:  Johannesburg, South Africa
Hometown:  North Hollywood and Woodland Hills, California, USA
cpotter [AT] jhmi.edu
Education:
Undergraduate: University of California, Berkeley, CA with Honors;  BA;   Major: Molecular Biology and Genetics 1992-199
Graduate: Yale University, New Haven, CT; Ph.D;  Discipline: Genetics; Thesis Advisor: Tian Xu, PhD.  Thesis: "Characterization of PTEN, Tsc1, and Tsc2: Negative Regulators of the Insulin Signaling Pathway" 1996-2002
Postdoctoral:  Stanford University, Stanford, CA; Discipline: Neuroscience; Advisor: Liqun Luo, PhD. 2002-2010.
Awards/Fellowship/Grants:
Outstanding Undergraduate Geneticist Award, UC Berkeley (1996)
Damon Runyon Cancer Research Fellowship, 2003-2006
Whitehall Foundation Fellowship, 07/1/2011 – 06/30/2014
Johns Hopkins University School of Medicine 2014 Synergy Discovery Award, 07/1/2014 –  06/30/2015
National Institute of Neurological Disorders and Stroke (NINDS) Grant R21NS088521, 02/01/2015 – 01/31/2017
Johns Hopkins School of Public Health JHMRI Pilot Grant, 07/01/2015 – 06/30/2017
Johns Hopkins University 2017 Discovery Award, 09/01/2017 – 08/31/2018
National Institute of Deafness and Communicable Diseases (NIDCD) Grant R01DC013070, 03/01/2013 – 02/28/2018
Johns Hopkins University School of Medicine 2018 Catalyst Award, 09/01/2017 – 08/31/2018
Department of Defense Grant W81XWH-17-PRMRP, 11/1/2018 – 10/31/2021
National Institute of Allergy and Infectious Diseases (NIAID) Grant  R21AI139358, 07/01/2018 – 06/30/2020
National Institute of Allergy and Infectious Diseases (NIAID) Grant R01Al137078, 09/17/2018 – 08/31/2023
Hamilton Smith Award for Innovation 2020
Johns Hopkins Malaria Research Institute Pilot Grant 2020
Research Interests:
Insect sensory biology, genetic tools and methods, olfaction, odor receptor expression, mosquitoes, Drosophila, non-model organisms
Interests outside the lab:
Family, reading (science fiction/fantasy), TV
Fun fact:
Enjoyed skydiving and bungee jumping in college; Identical twin (I'm the good one)